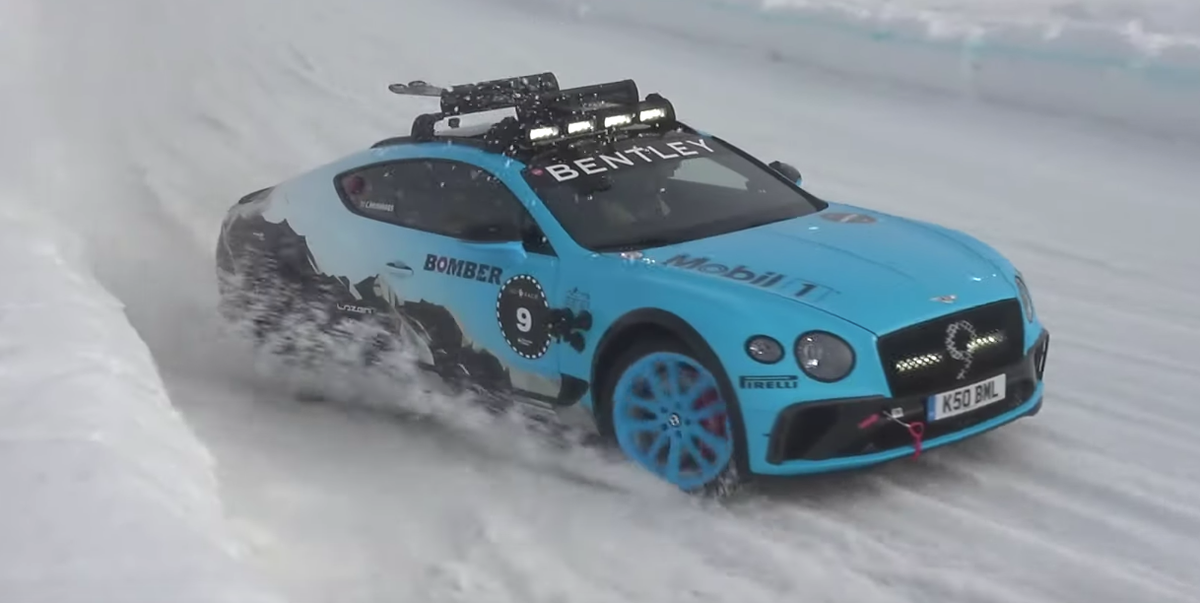 The GP Ice Race is an annual event held in Germany that up until 2019, hadn't existed for the past 45 years. It's back in its modern form for the second time in 2020, and it looks like everyone had a fantastic time.
The event is held on a frozen lake in Zell am See, a region in eastern Germany right next to the Czech Republic. All sorts of cars come out to play, including NASCAR stock cars, WRC rally cars, DTM track stars, and everything in between. There are even heats where a car pulls someone behind with skis and laps around the circuit. It's a great time, whether you're driving or just spectating.
Some notable cars that came out to play include an Alfa Romeo 8C Competizione, an Audi Group B Quattro, and Bentley's one-off ice racing Continental GT, built specifically for this event. If you like cool cars going sideways, this is the event for you.