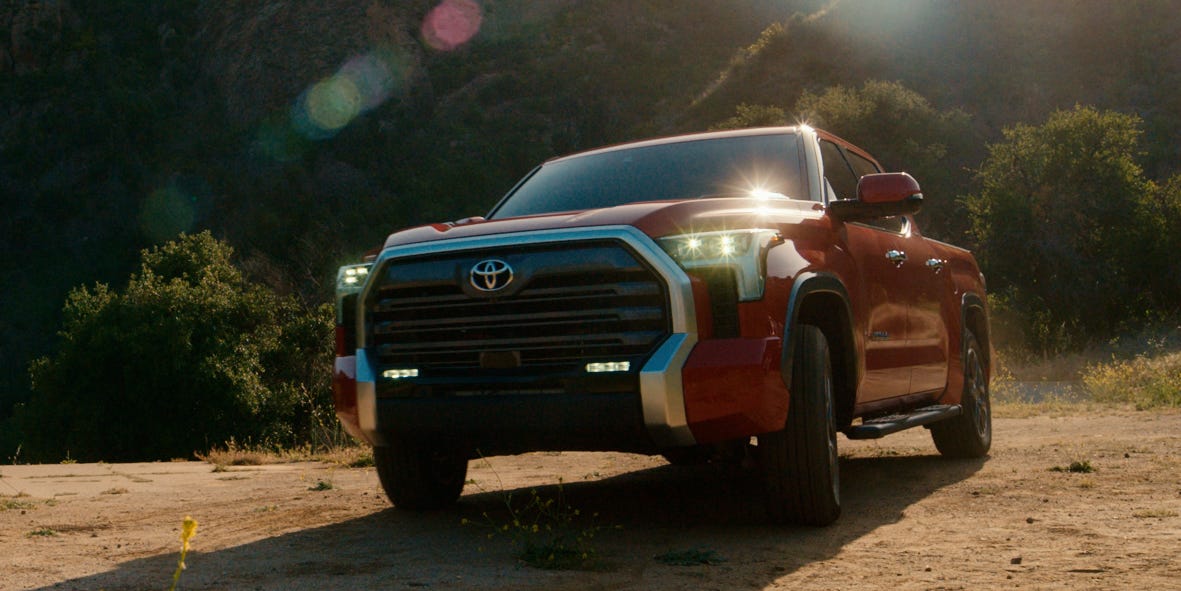 Nature lovers seeking time away from the big city know it takes more than just will to get there. It requires a capable, durable vehicle to glide over rough terrain, haul equipment, and navigate you home after a day of adventure. A vehicle like the 2022 Toyota Tundra.
Unlike your grandpa's old pickup, the 2022 Toyota Tundra has a slew of high-tech features for off-the-grid exploration, plus a brand new available hybrid engine. The available Panoramic View Monitor provides a 360-degree view of your surroundings through cameras on the front, sides, and rear of your vehicle.
The truck can haul some serious gear too. It's got an aluminum-reinforced bed and can tow—get this—up to 12,000 pounds. That means your trailer for the weekend, a boat, or even an ATV can come along for the ride. Recently, we put this powerful vehicle in the hands of some outdoor aficionados in the Southern California wilderness. With the Toyota Tundra as "home base," kayaker Calvin, climber Kai, and off-roader Mara felt confident exploring the unknown. "Being able to haul my ATV to different places, just gives me the ability to see a different perspective," says Mara. Securely fastened to the Toyota Tundra, her possibilities are endless.
On Mara: Helmet, Arai; Goggles, 100%; Top, Pants, and Boots, Alpinestars.
This content is created and maintained by a third party, and imported onto this page to help users provide their email addresses. You may be able to find more information about this and similar content at piano.io