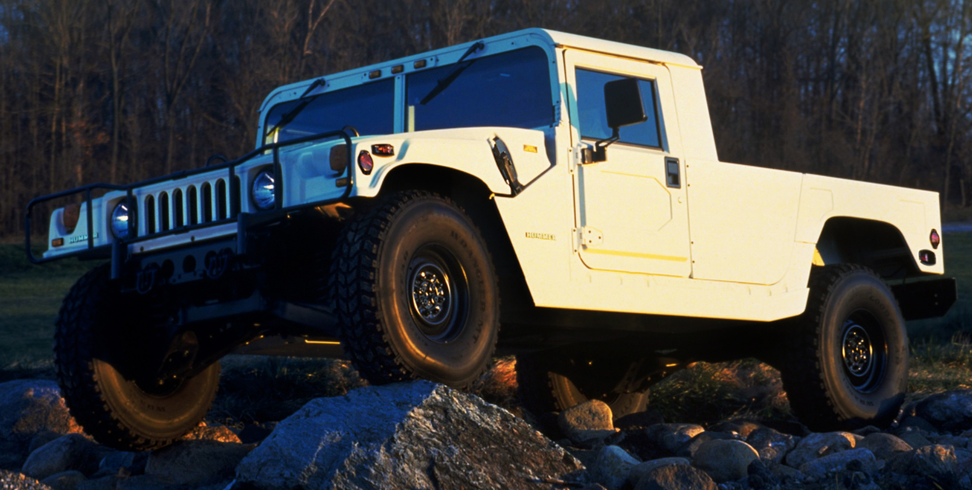 A Wall Street Journal story today, citing unnamed sources, says Hummer is coming back as a GMC electric pickup.
If true—we got no confirmation from a GM spokesperson, who said it was "speculation"—the truck would be out in early 2022, just in time to compete with upcoming EV trucks from Bollinger, Ford, Rivian, and Tesla.
Intriguingly, the story says LeBron James will appear in a Super Bowl ad announcing the return of Hummer.
Hummer is returning to the General Motors lineup after more than a decade, preparing a Super Bowl commercial and releasing a GMC electric pickup in early 2022. That's if you believe a Wall Street Journal report today citing unnamed "people familiar with the matter."
C/D previously reported on rumors back in October that Hummer would come back; at the time, the Reuters news service said the vehicles would be built at GM's Detroit-Hamtramck plant. No further detail on that topic appeared in the WSJ story.
The current report says we'll see the first commercial for the big H featuring the NBA's biggest superstar, LeBron James, when it airs during next month's Super Bowl. It's not like LeBron really fit in a Kia, anyway.
The Journal said there are "no plans to establish Hummer as a stand-alone brand," which means it'll be either relegated to a GMC trim level like Denali or as its own model (GMC Hummer?). C/D contacted a GM spokesman, and we were told, as we were last time we asked, only that the Hummer news is "speculation."
Even as Rivian, Bollinger, Tesla, and Ford make news for their plans to roll out EV pickups within the next two years, there hasn't been a peep from GM until now. Arnold Schwarzenegger, the old Hummer's most loyal fan, converted one of his H1s to battery-electric power in 2017, but that's just about the last Hummer news that has been definite.
The Hummer brand came to an end in 2010 after no one in the U.S., China, or elsewhere wanted to touch this brand during GM's post-bankruptcy meltdown in 2009. Maybe this time around, the young environmentalists who once disparaged H2s will be grown, starting families, and ready to come in to their friendly GMC dealer.