If you have a full coverage car insurance policy, your insurance company will compensate you for a new vehicle after a total loss accident.
Most insurance companies consider a vehicle to be totaled when the cost of repairs exceeds the vehicle's value. A car might also be totaled if it can't be repaired safely.
After filing the claim, your insurance company might take several weeks or several months to issue a payout, depending on whether you have a loan.
Once you receive the settlement, you can go out and purchase a new car. Here's what you need to know about buying a new car after a total loss.
Looking for an auto loan that works for you? Easily compare rates from lenders below.
How is the Value of the Car Determined?
One of the first steps an insurance company will take after a major accident is figuring out the value of your car. Typically, an adjuster will look at the vehicle, determine if repairs can be made, and come up with an estimate. During the inspection process, your adjuster will pay attention to:
The mileage on your odometer.
The extent of the damage.
The condition of the body of the vehicle.
If repairs can be made, you will be compensated for the estimated cost of repairs, minus your deductible. If the adjuster concludes that the car is totaled, your payout will be calculated based on your car's actual cash value (ACV). This figure is equal to the replacement cost value of your vehicle, less depreciation.
Does the Insurance Company Buy You a New Car?
If your car gets totaled in a covered accident, you will receive money to buy a new one. However, the amount of money you will get depends on the type of insurance coverage you have.
For example, if you added new car replacement coverage as an endorsement to your policy, you'll be able to purchase a new vehicle similar to your old one. Some companies also offer replacement cost coverage for an extra fee, which provides a bigger payout in the event of a total loss claim.
If you don't have these optional coverages, but you have collision insurance, your insurance company will still give you some money to replace your vehicle.
However, you will only be compensated based on the ACV of your car at the time of the accident, less your deductible for collision insurance.
If you have a
loan on the car, the insurance company is not required to pay it off. They will only give you what your car is worth, which could leave you in debt if you owe more on the loan than the vehicle's value.
In this situation, gap insurance is beneficial. If your car is totaled, gap insurance pays the difference between what you still owe and the value of your vehicle. Gap insurance is an optional policy that is sold by most car insurance companies and some lenders.
What Happens if You Have Liability-only Insurance?
Car insurance companies only provide compensation after a total loss accident if you have collision insurance, which is an optional coverage. If you have a minimum coverage policy with liability insurance only, you are not covered if you cause an accident, and your car gets totaled.
In this case, you would be responsible for buying a new car entirely out-of-pocket. While no one imagines their car will get totaled, having a full coverage policy is valuable for this reason.
However, the situation is different if you aren't responsible for the crash. If you have a minimum coverage policy and you get hit by another driver, their property damage liability insurance will provide some money to replace your car.
How Fast Will You Get Your Total Loss Check?
If you have an auto loan, your insurance company will probably pay your lender directly. Remember—your lender technically owns the vehicle until you pay it off.
If your lender is receiving the check, the process can take up to a couple of months, depending on the procedures of the insurance company and the lender. After the lender is paid, any remaining balance will come to you.
If you own the vehicle, the insurance check will get sent to you. This process usually takes a couple of weeks. However, the exact time will depend on how your insurance company processes paperwork and payments. If the payment is done electronically, it might take less time.
Buying a New Vehicle After a Total Loss
The process of purchasing a new vehicle after a total loss depends on whether you have a loan. If you're still paying off a loan when the car is totaled, your lender will receive the money, and you get to keep the remainder.
Depending on the amount you receive, you might be able to put that money toward a new car and pay the rest using your savings.
If you own the vehicle, you will be able to spend your full settlement check on a new car. Once the money is in your account, you can go to the dealership, pick out a new vehicle, and get the keys. Make sure to add the new car to your car insurance policy and keep proof of insurance in your vehicle.
Are You Allowed to Keep the Car and Repair it Yourself?
Once a vehicle is declared a total loss, the insurance company will auction the vehicle or sell it to a salvage yard, and keep the proceeds of the sale. Some states allow you to keep your totaled vehicle.
However, you're required to get an estimate of the fair market value of the salvage, which then gets deducted from the final settlement you receive from the insurance company.
It's important to note that in many states, when you choose this option, your vehicle will have a salvage title. You aren't allowed to register the car until all the repairs are made, and a new title is applied for. Additionally, you might not be able to obtain collision or comprehensive insurance on a rebuilt salvage car.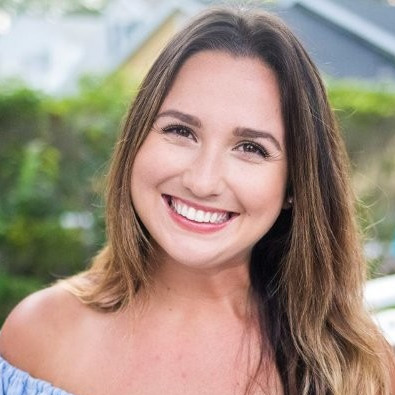 Finance & Insurance Editor
Elizabeth Rivelli is a freelance writer with more than three years of experience covering personal finance and insurance. She has extensive knowledge of various insurance lines, including car insurance and property insurance. Her byline has appeared in dozens of online finance publications, like The Balance, Investopedia, Reviews.com, Forbes, and Bankrate.