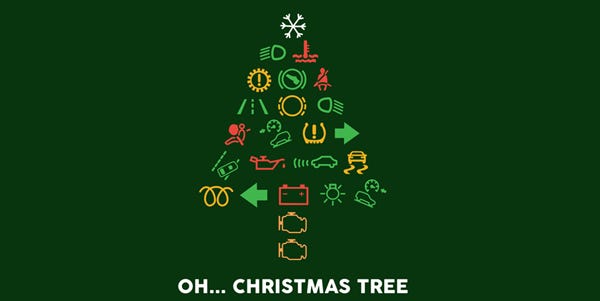 Blipshift's Black Flag/Driver Monday sale runs from just before midnight on Thanksgiving through the end of the day on Monday.
Holiday themed T-shirts are available for a limited time.
Wall banners, clocks, phone cases, and socks are also available and make great gifts.
If you're joining the rest of the country in some conspicuous spending this holiday season, make Blipshift and its unique brand of automotive humor a part of your gift-giving plan. Starting at midnight on Black Friday and stretching through Cyber Monday, Blipshift is running the "Black Flat Friday/Driver Monday" sale. Heh. See what they did there?
A series of holiday-inspired designs will be available for this limited time, including the "Oh . . . Christmas Tree" T-shirt (shown above) and this very different type of Christmas tree: the drag-strip variety.
In addition to the holiday T-shirts, Blipshift is also offering a series of automotive-related clocks for $35, all of which would look great above a bar or in a garage above a workbench. The clocks feature some of the brand's most iconic designs, including Apex Everything and Vitruvian Racer.
A series of socks from Heel Tread will also be offered for $12 per pair, phone cases for $25, and large wall banners in several designs for $29. Hurry and place your orders soon as supplies are limited and, like previous sales from Blipshift, the deals end just before midnight on Monday.