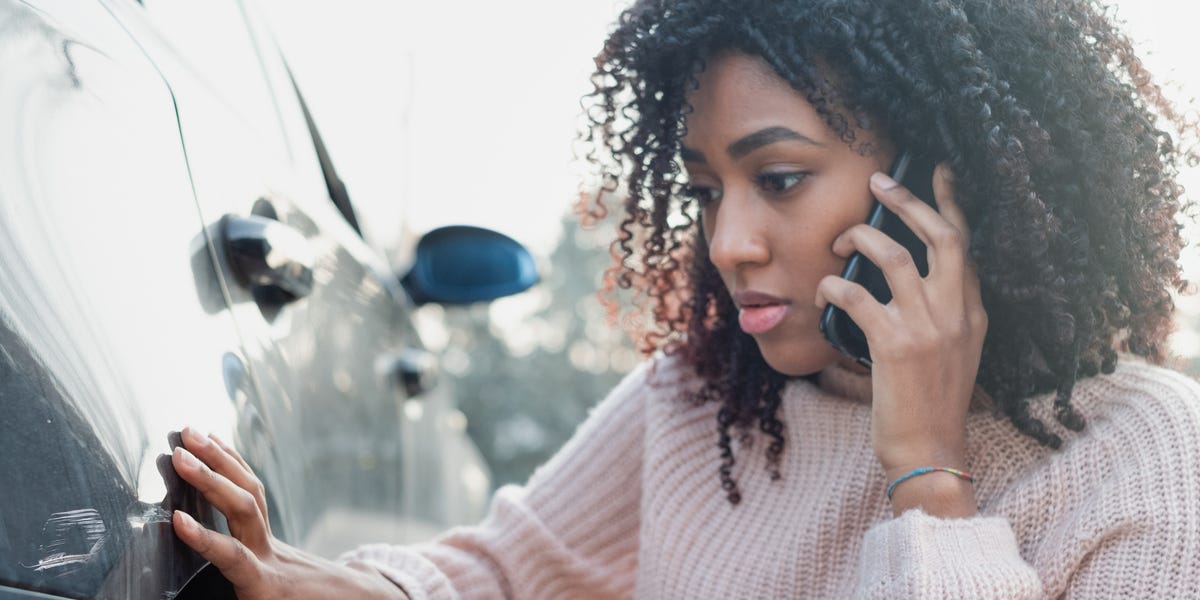 The benefits of car insurance are plentiful, especially if you are involved in an accident. Without insurance, you pay for damages out of pocket and navigate the aftermath on your own.
What Is Car Insurance?
If you've ever been involved in a car accident, you know how tedious and time-consuming the entire aftermath can be. With the right coverage, you're spared from negotiating with other drivers or property owners involved in the accident. You're also spared from managing the costs of replacing or repairing your vehicle.
Excellent auto insurance can help you deal with a lot of these issues. A good policy can cover repairs and replacement as well as towing. Once you make a claim, the insurance company manages and supports you through the entire process.
Is Car Insurance Required?
Almost every state requires drivers to carry car insurance and carry proof in the vehicle. The Hartford states that New Hampshire drivers don't need to buy car insurance but must show proof that they can pay for an accident if it's their fault. According to AAA, each state also sets minimum auto liability coverage limits that drivers must purchase.
Having third-party or liability insurance is a law, and you must buy a policy whether you purchase a new or used vehicle. You can also purchase a comprehensive policy. Third-party insurance covers you against legal and financial obligations toward a third party. The comprehensive policy covers you against damage from an accident, fire, theft, or natural disaster.
What Are the Benefits of Car Insurance?
Car accidents happen all the time, no matter where you drive. According to the U.S. Department of Transportation's National Highway Traffic Safety Administration, in 2017, there were 34,247 crashes in the United States. These crashes involved 52,645 motor vehicles, and 37,133 people died.
If you cause a car accident, you might be responsible for any costs associated with it. This includes legal fees, medical expenses, and lost income. Without certain types of coverage, you would likely pay for these costs out of your pocket. Also, if your vehicle is damaged, the insurance covers the cost to either replace or repair it.
One important benefit of insurance is that you'll pay less if you're involved in an accident, especially a large one. According to the Insurance Information Institute, the average yearly cost for an auto insurance policy in the United States in 2016 was $935.80. On average, a single head-on crash can cost thousands of dollars in losses, so having a policy will cost less than paying for the accident.
Insurance also helps you avoid the devaluation of your vehicle. Some policies help to prolong the value and life of your vehicle. You can't avoid natural disasters such as a hailstorm from damaging your vehicle. But comprehensive insurance can lower the losses you incur and save you money in the long run.
It also gives you peace of mind to know that your policy protects your family against monetary losses. Without insurance to cover the costs, it might be difficult to pay for repairs to your vehicle.
Car insurance also protects you against a lawsuit, even if you cause significant damage to someone's property. The insurance safeguards you and helps you with claims that others make against you in accidents. It also covers legal costs.
Some insurance companies offer a no-claim bonus (NCB) in which eligible customers can qualify for every claim-free year. The NCB might be offered as a discount on the premium, making car insurance more affordable.
What Affects Car Insurance Prices?
You might wonder why car insurance prices vary so much. Several factors affect the costs:
Age of the vehicle: Oftentimes, an older vehicle costs less to insure compared to a newer one. New vehicles have a higher market value, so they cost more to repair or replace. Parts are easier to find for older vehicles if repairs are needed.
Make and model of vehicle: Some vehicles cost more to insure than others. Luxury and sports cars usually have higher insurance premiums because their market values are higher.
Risk of theft. Certain vehicles regularly make the frequently stolen lists, so you might have to pay a higher premium if you own one of these.
What Types of Car Insurance Coverage Are Available?
When it comes to car insurance, the three main types of policies are liability, collision, and comprehensive. Mandatory liability coverage pays for damage to another driver's vehicle. Not all states require collision and comprehensive, but even if you own your vehicle outright, you should consider adding these coverages.
Collision coverage pays for damage done to your vehicle in an accident, regardless of fault. Comprehensive coverage pays for damage from a natural disaster or vandalism. Other types of coverage include:
Umbrella policy. This can provide coverage regarding large liability claims. For instance, if you cause an accident while driving, the other driver might make a claim against you for $750,000. Your auto policy only covers up to $500,000. The umbrella policy covers the difference.
Medical payment coverage and personal injury protection. This coverage can help pay for medical bills you might incur if you're involved in an accident. It might also cover your passengers' expenses and pay for hospital visits, surgery, and doctor's bills.
Uninsured motorist. Even though liability coverage is a legal requirement, some people may drive without it. This policy covers anything the other driver doesn't carry if they are at fault for the accident. Some states require motorists to carry this coverage.
Underinsured motorist. Similar to uninsured coverage, this policy covers damages or injuries you sustain from a motorist who doesn't carry enough coverage.
Motorcycle coverage: This is a policy specifically for motorcycles because auto insurance doesn't cover motorcycle accidents.
The benefits of car insurance far outweigh the risks as you could end up paying thousands of dollars out-of-pocket for an accident you cause. Make sure to examine your policy closely to know exactly what type of coverage you have, and consider adding other policies if needed. It's usually better to have more coverage than not enough.
Sources:
https://www.hdfcergo.com/blogs/car-insurance/5-benefits-of-car-insurance
https://www.autoinsurance.org/what-are-the-benefits-of-car-insurance/
https://www.thehartford.com/aarp/car-insurance/why-car-insurance-important
https://www.allstate.com/tr/car-insurance/why-auto-insurance.aspx
https://drivinglaws.aaa.com/tag/liability-laws/
https://www.getitc.com/syndicate/2019/08/01/5-benefits-of-having-car-insurance
https://www.thehartford.com/aarp/car-insurance/why-car-insurance-important
https://www.iii.org/fact-statistic/facts-statistics-highway-safety
This content is created and maintained by a third party, and imported onto this page to help users provide their email addresses. You may be able to find more information about this and similar content at piano.io