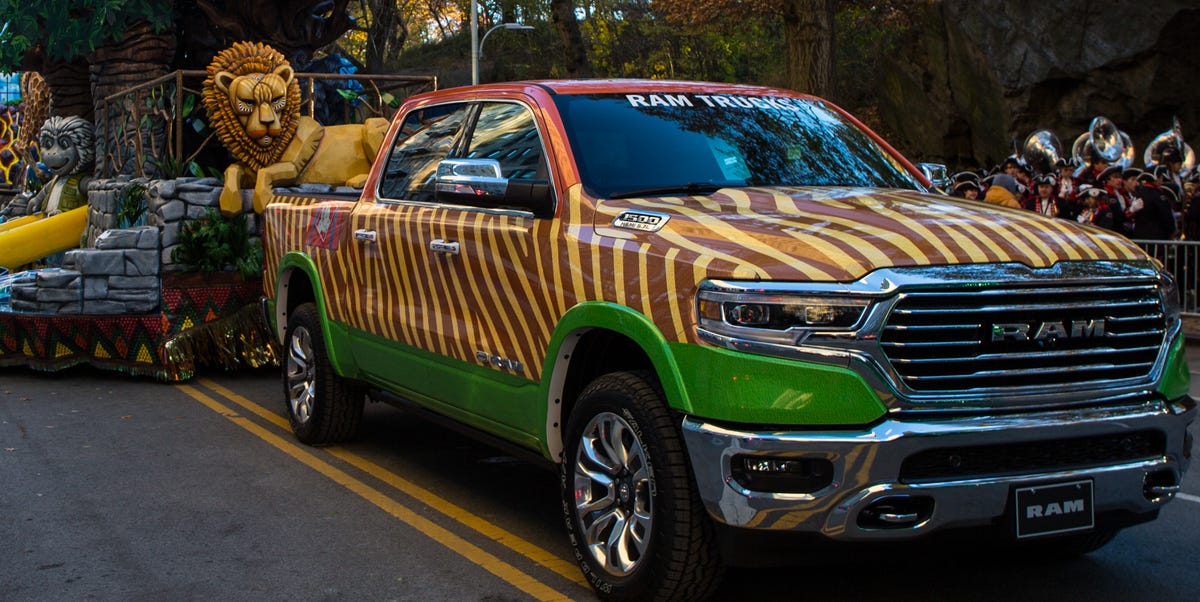 Some 50 million viewers will see a plethora of Ram trucks and commercial vehicles in the Macy's Thanksgiving Day Parade this year.
Ram vehicles will be dressed to match parade floats, with more than 60 pickups and commercial ProMaster vans pressed into service for the parade.
This is the fifth year that Ram has been the Official Truck of the parade.
If you're one of the 50 million people who tune in to watch the Macy's Thanksgiving Day Parade every year (or one of the 3.5 million in New York City watching in person), here are two things worth knowing: It will air on NBC from 9 a.m. to noon in all time zones on Thanksgiving Day, November 28. And those trucks hauling the parade floats are all Rams.
This being 2019, there's a live stream of the parade that will be active on Thursday morning starting at 8:30 a.m. ET.
These being Rams, the fleet of 65 Ram trucks and Ram ProMaster vans are also used behind the scenes to move everything from tools to costumes before the parade starts.
There's a bit of question as to whether it will be too windy to launch the nearly two dozen huge balloons featuring cartoon characters, but the floats will not be affected by the potentially disappointing lack of Snoopy and Sponge Bob in the air overhead.
The Ram pickups, for the first time this year, are going to be wrapped as shown in the photos above. They will carry themes such as "Splashing Safari Adventure" and, of course, Santa's sleigh, designed to complement the floats they pull. Commercial? Kind of. But hey, it's Thanksgiving. Don't spoil our fun.